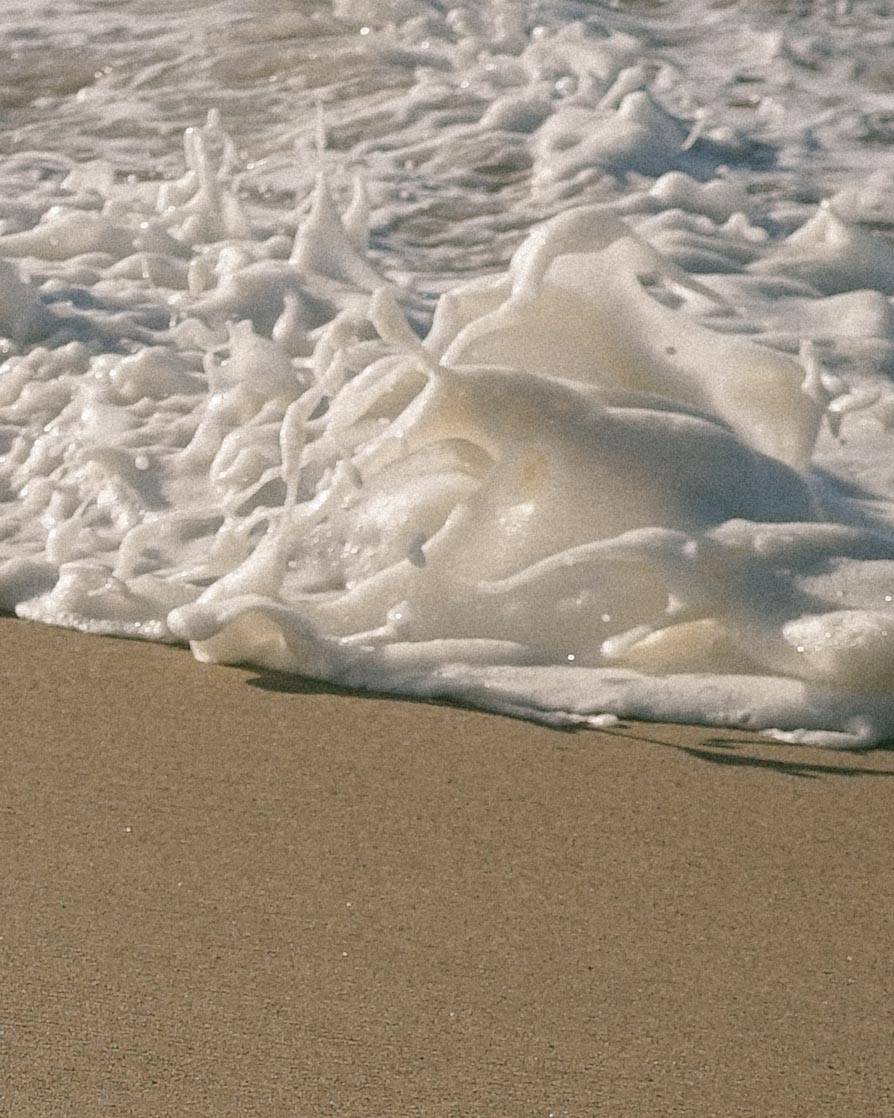 Where does the name OWA come from?
OWA stands for "Out of this World Amazing."
What is the story behind the name "OWA?"
The name "OWA" came from the concept "thinking out of the box." Except at OWA, we are doing more than thinking out of the box. We are thinking out of this world. What's next? What does the future look like?
Why was OWA created? Why now?
Check out our story to read more about why we created OWA and the opportunity we saw for the waterless haircare format.
General Product Questions
Where are your products manufactured?
Our products are manufactured in the United States with domestic and imported ingredients.
Can I buy your products in stores?
Yes, we are available at Credo Beauty stores.
Are your products vegan?
Yes, all of our product are made without animal-derived ingredients.
Are your products cruelty-free?
Yes, our products and our ingredients are not tested on animals.
Are your products unisex?
Yes, our products are designed for every human. Our Moondust Collection signature fragrance is gender-neutral & our unscented product is made for every body too!
Are your products sustainable?
We've factored in the entire product life cycle around the development of all our products.
Let's clear something up here too! We get asked a lot about removing the water from shampoo. We aren't removing water from the bottle, we're never putting it in!
We take the below into consideration when creating products:

Ingredients
Manufacturing
Distribution
Packaging
Disposal
A third party study of OWA's Moondust Collection: Hair Wash is currently in progress. When the study is completed, we will share the findings with you. You can read more on our blog here.
Is your packaging recyclable?
Yes. We have information on how to recycle not only our packaging, but cosmetic packaging of many different materials and configurations in a series of three blog posts. You can read the first post in the series "How to Properly Dispose of Cosmetic Waste" here.
Can I travel with powder? Is there a limit to how much powder you can travel with in a carry-on bag? What about a checked bag?
In the United States, the TSA does not allow passengers more than 12 ounces of powder in a carry-on bag. There is no limit for powder in a checked bag in the United States. More information on the TSA policy here.
Are your products safe to use during pregnancy?
It is recommended to avoid certain essential oils during pregnancy. This is one of the reasons we are happy to be able to offer an unscented version of Hair Wash, free of not only fragrance, but also essential oils. We do always recommend you speak with your doctor to ensure any products you use are safe to use during pregnancy.
Do you offer samples sizes?
We're happy to offer our Moondust Mini! You can shop it here.
Questions About Moondust Hair Wash
How many washes can I expect to get from one bottle of Hair Wash?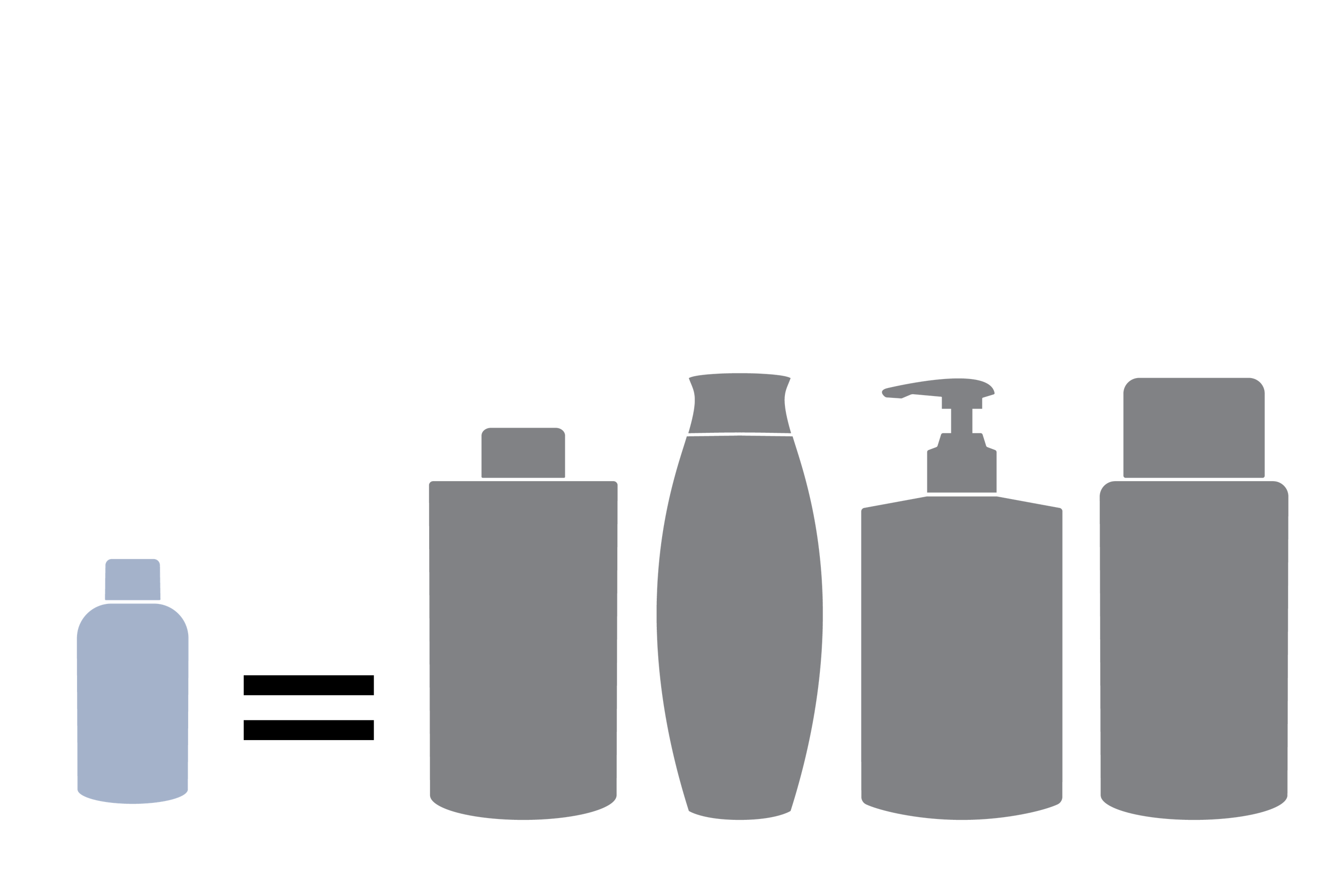 One bottle of Hair Wash is the equivalent of 4 bottles of standard liquid shampoo.
A standard bottle of shampoo is 8oz. Our bottle of shampoo is half of that size and gets you 4 bottles worth of product.
If you use one tablespoon (0.5 oz) of liquid shampoo each time you wash your hair, you will get about 60 washes from a single bottle of Hair Wash. That's assuming you get 15 washes from an 8oz bottle of shampoo. If you get more than 15 washes from an 8oz bottle of shampoo, you can assume you'll get more than 60 washes from a bottle of Hair Wash.
What does Moondust Collection: Hair Wash smell like?
The Moondust Collection carries its own signature scent which is a blend of essential oils and flower extracts. The fragrance was designed specifically for OWA, so you won't smell anything else like it! It's a unisex scent, so it isn't particularly feminine or masculine. It's gender neutral, like the product itself! The most common descriptor of the fragrance we get is "clean."
How does Hair Wash differ from a dry shampoo?
Hair Wash and dry shampoo in a powder format are completely different chemistries. Hair Wash is truly a shampoo, that functionally cleans your hair. Dry shampoo can be classified as a styling product that makes your hair look and smell clean, but functionally doesn't do any cleaning. You can read more on our blog here.
Does Hair Wash work for all Hair Types?
Yes! Hair Wash was tested on all hair types (fine hair, coarse hair, curly hair, wavy hair, straight hair. You can read reviews on our product pages and reviews on Credo Beauty's website.
Is Hair Wash safe to use on color-treated hair?
Yes! Sulfates have shown to fade color on color-treated hair. Hair Wash is proud to be a sulfate-free formula.
Is Hair Wash safe to use on keratin-treated hair?
Yes! If you've had a keratin treatment on your hair, it is recommended to avoid hair products that contain sulfates. Hair Wash is proud to be a sulfate-free formula.
I follow the Curly Girl Method. Can I use Hair Wash?
Hair Wash is free of sulfates, which the Curly Girl method recommends cutting out. Hair Wash is also free of parabens and silicones, which are recommended to avoid by this method as well. Our ingredients pass the test on https://www.curlsbot.com/, so you're good to go!
If Hair Wash is sulfate free, does it lather?
Yes! Hair Wash has the most luxurious lather, which you can see in this video on the product page. There is a myth that no sulfates equals no lather. That isn't true at all, and Hair Wash proves it.
Is Hair Wash gluten free?
Yes! The ingredients that make up Hair Wash do not include gluten. OWA Haircare does not have a gluten-free certification at this time.
Is OWA developing other products?
Yes! We are working to deliver you the most innovative haircare products on the planet. That means it take us a little bit longer to launch new products, because they've never been done before. In the meantime, feel free to email us to tell us what products you want to see from us at hello@owahaircare.com.
Is OWA Haircare making a conditioner? Will it be a water-activated powder like the Hair Wash?
You'll be the first to know and have a chance to shop early if you're on our email list (hint, hint). Click here.
How do you stop the powder from 'clogging up' in the bottle in a steamy bathroom?
The majority of ingredients in Hair Wash are not hygroscopic, meaning they do not pull moisture from the air. So, Hair Wash doesn't clog up on it's own.
If water gets in the cap and the cap begins to accumulate powder, we recommend the following. Remove the cap and plug from the bottle, rinse the cap and plug and leave all components disassembled to dry. Need to speed up the drying process? Use a hair dryer to dry the cap and plug. Make sure the cap and plug are completely dry before returning them to the bottle!
Can I pre-mix with water in the bottle?
We don't recommend this. Mixing water with the powder won't get you a liquid shampoo. The powder works best being activated between wet hands, then used in wet hair with more water. Mixing with water in a bottle and letting it sit over time creates potential for bacteria, yeast and mold to grow. Yuck!
What is the shelf life of Hair Wash?
The shelf life is 2 years from the date of manufacture.
What is the difference between shelf life and period after the opening (PAO)?
In short, shelf life is measured from the date the product is manufactured to the expiration date of the product. Period after opening (POA) is the suggested time period in which a product should be used once it is opened. You can read more on our blog here.
Can I use multiple discount or promotional codes?
We only allow the use of one promotional code at a time.
Can I apply a discount or promotion to a past order?
Our discounts and promotions are limited time only, as described in the specific discount or promotion details, and cannot be applied to past orders.
I never received my discount code after registering my email address.
Be sure to check your promotions and spam folders – these codes are sent automatically when you register your email on our site! If you still have not received your discount code, please reach out to hello@owahaircare.com.
Shipping & Order Information
How long will it take to get my OWA products?
Items ordered usually ship within 1-2 business days depending on the time of day the order was placed. Holidays and other closures may affect shipping speed. Orders ship USPS, unless otherwise noted in description of product. Shipping slowly is more sustainable, so it's our default option. If you prefer a faster shipping speed, there are other shipping options available at checkout. We ask that you keep the environment in mind when shopping online!
Do you ship internationally?
We ship to Canada!

Our team is working diligently to have OWA available to the entire planet. Tell us where you'd like to see us by sending an email.
Tell me more about shipping to Canada.

Canada orders will be processed within 3 business days, and we estimate that it will take 7-10 business days from ship date to reach the order destination. OWA is not responsible for any duties, taxes or fees associated with the import and final delivery of Canada orders. Duties and taxes, if incurred, will be at the responsibility of the customer. All Canada orders are final sale and non-refundable. Return requests will not be accepted at this time.
I have a problem with my order. How can I reach you?
If there are any issues with your order, please contact us via email & we will make it right!
How do I place a return or exchange?
Reach out to us at via email with your order number. More questions about returns or exchanges? Read our return policy here.
Payment
We accept Visa, MasterCard, American Express & Discover through our secure processing services. We also accept payment via PayPal. Sales tax is required on orders shipped within the state of New York at the local tax rate.
I sent an email – why haven't I heard back yet?
We are based on New York City in the United States and our business hours are Monday to Friday, 9 a.m. to 5 p.m. ET. We try to answer all emails within 48 hours – we will get back to you as soon as we can!
Wholesale, Partnerships, & Affiliates
How do I join OWA's affiliate program?
OWA Haircare partners with share-a-sale as our affiliate program. You can apply to join our affiliate program by searching "OWA Haircare" or by our ID# 91972 on the share-a-sale platform. OWA is also available on Skimlinks.
How can I get in touch for partnership, wholesale or press opportunities?
Please reach out to us via email with your inquiry in the subject line.
---